One thing I NEVER, ever hear in this house is: 'I'm BORED!' I honestly pride myself in that! The kids always have enough to play with or something to do or a planned activity etc. Today were were working on a challenge put forth by
Tinker Lab
and while waiting for our paint and mod podge to dry, until we could put on another coat of everything, they said it. First the oldest: 'Mom, I'm bored!' then the next 'Mommy, what should we do?' then the youngest 'Mom, I'm bode (how he says it!) too!'
I quickly looked around at what I had within reach and went with the first idea that popped in my head! Twine and Scissors and a jar of clothespins! I hung up a laundry line and emptied the dryer. Once stringing a line and and putting the basket and jar side by side, I called them in and they have been playing for over an hour so far! It's truly amazing what they do with everyday things!! I'm hoping to string one outside when the rain stops and give them some outdoor rags for them to 'wash' in their water table and hang to dry!
Coupons to use TODAY and TOMORROW only! Hope this helps!!!! Just click to enlarge and print!
What do you do when you hear the dreaded 'I'm bored!'?
~Michelle!~
Join the HOP! Follow Me and Let me know you are from the hop!!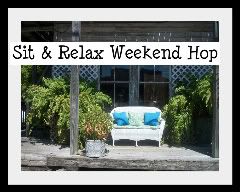 Four Fill-In Fun Link Up!
1. If not for my significant other, I'd never Get a moment to myself! Love when he is home and wants to hang out with the little ones, letting me steal a minute here and there!

2. On more than one occasion, I have Thrown Up in a car! I tend to have awful motion sickness only in vehicles and it only happens on rare occasions, but it does happen!

3. The worst meal I ever made was My first ever chicken soup! Too many veggies and chicken and nowhere near enough broth!! It was a disaster!!

4. My guilty t.v. pleasure are Soap Operas! I love them, but I don't follow them religiously at all. When I catch AMC or OLTL (about to be cancelled!!) even if it's been years, I sit and watch it and can usually catch right up! haha!!