This weekend was HOT HOT HOT! It was the perfect weather to be outdoors and loving life! (Well after the world didn't end! haha). We hit the small outdoor garden hard! We got our herbs and squash in the ground and then planted the Topsy Turvy upside down planters. This tiny garden is small, but it's perfect for the 3 kids to tend and help it grow! They love to plant and then harvest too.
We got some great soil with nutrients in the ground and got it all ready for the rest of the plants that will be going in on Friday, before we head out of town for camping! Yay!
Michaels has some awesome garden goodies in the 1.00 section!! This garden journal is perfect for the kiddos to jot their findings and the watering schedule should eliminate all the fighting for who gets to wield the watering can next!
Did you spend any time outdoors?

Linked up Here: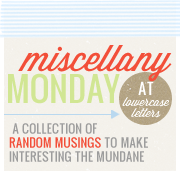 Have You Added Me Yet?