Hello everyone! A quick shout out to area bloggers! As many of you know from my posts, we are members at every major museum in Chicago and Rockford, Brookfield Zoo and are also about to become Milwaukee Zoo members. We are passionate about learning and hands-on environments, memberships help out these amazing places and also give us the opportunity to explore these places at our leisure, since we know we can always go back.
With many of our memberships we are given many guest passes that we don't always get a chance to use. I am throwing this offer out there as a
PAY IT FORWARD
to 1 Chicago Area blogger. I love giving people an opportunity to explore new places and this is your chance! I have 2 adult guest passes and 2 Child passes to the
Brookfield Zoo
to share with you! Please keep reading for rules and restrictions!
1. I want someone with over 100 blog followers.
2. It will have to happen during the week (my weekends are insane and over booked as is! haha) and parking is not included (9.00).
3. Our schedules will have to line up as I have to be present to get you in.
4. I will want 1 photo op of our group, but after that you are free to explore on your own.
5. Your Blog must be active with at least 3 posts a week.
6. You MUST blog about this event within 1 week of visiting the Zoo.
7. I can only give 2 adult and 2 child passes, if you have more people than that admission is up to you.
The idea behind this, is for 2 people to give their perspectives of the Zoo and to pay forward what we have been blessed with!
Food can be pricey, we tend to bring snacks and then eat our meal there, but they allow picnic lunches and coolers and such if you want to bring your own!
If you are interested, please leave a comment here or just email me! My contact information is at the top right corner of this blog!!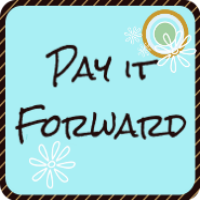 Have You Added Me Yet?